Solo Ads Sellers in the Self Development Niche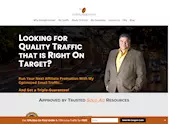 1. Straight Arrow Solo Ads
Work Only With The Best Solo Ads Provider with Guaranteed Results, High Optins, High Conversion! Right on Target Traffic to Your Website!
https://straightarrowsoloads.com/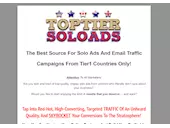 2. TopTierSoloAds.com
The Best Source For High Quality Tier 1 Solo Ad Traffic In Multiple Niches. Get Verified Targeted PPC Email Traffic From Top Tier Countries Only.
https://toptiersoloads.com/
To find blogs in this niche, visit our sister site FindABlog.Net.
Niche Research
About the Self Development Niche
Self-help or self-improvement is a self-guided improvement—economically, intellectually, or emotionally—often with a substantial psychological basis. When engaged in self-help, people often utilize publicly available information or support groups, on the Internet as well as in person, where people in similar situations join together. From early examples in self-driven legal practice and home-spun advice, the connotations of the word have spread and often apply particularly to education, business, psychology and psychotherapy, commonly distributed through the popular genre of self-help books. According to the APA Dictionary of Psychology, potential benefits of self-help groups that professionals may not be able to provide include friendship, emotional support, experiential knowledge, identity, meaningful roles, and a sense of belonging. Many different self-help group programs exist, each with its own focus, techniques, associated beliefs, proponents and in some cases, leaders. Source: WikiPedia
Saki Says...
Yikes - this is a VERY competitive niche but if you had a blog in the self development niche you could potentially make a lot of money!

Interpreting the Results
The Keyword Competition Tool shows two values: a Competition Score and a Popularity Score.
Competition Score is an estimation of how much competition there is in this niche and how difficult it might be to get traffic from the major search engines if you had a blog in this niche. In other words it is an assessment of how difficult it would be to get in the top 10 search results for that keyword. It is expressed as a percentage (100% = most competitive).
Niche Saturation Score is an estimation of how many bloggers are actively blogging in this particular niche. It is also expressed as a percentage (100% = lots of people blogging about this niche, 0% = almost nobody is blogging about this niche). More show that bloggers are much more active in this niche. If you see mostly then it is likely that there aren't many bloggers blogging about this particular niche. This is definitely a good thing, as you will have less competition to worry about. However, it's likely this niche may be less suitable for running solo ads, as you may struggle to find enough related lists on which to run your offers.