To find discussion forums to buy cheap ads on check out our sister site
FindAForum
.
David Glass Solo Ads Website
Solo Ads by David Michael Glass MD
Seller's website: https://www.davidmichaelsoloads.com/
Seller's Niches*
make money online
internet marketing
business opportunities
work from home
Site Details
Keywords: traffic, email, money, solo, source, offer, facebook, clicks, sales, google, marketing, social, quality, free, niche, internet, perfect, business, leads, making, real, wont, optin, guarantee, order, work, send, hard, targeted, mindset, david, landing, website, deliver, expect, means, offers, front, marketers, buyer, youre, audience, subscribers, rate, average, conversions, fast, generate, build, millions, didnt, paid, happy, selling, advertising, profitable, lead, spend, products, visitors, fake, niches, high, customers, software, tracking, promote, simply, adwords, surgeon, youd, writing, retirement, turned, income
Domain registration date: 07 July 2020 (updated 23 November 2023)
Domain expiry date: 07 July 2022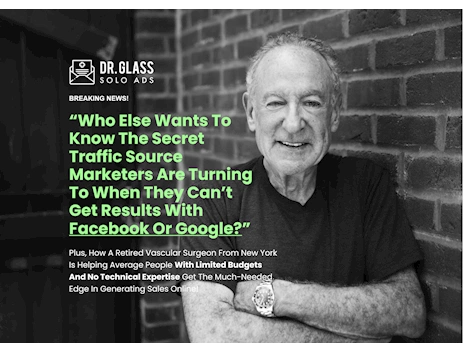 * This seller may allow ads in other niches but these are the niches that they specifically mention on their website.
https://www.davidmichaelsoloads.com/ added to The Solo Ads Directory 29 July 2021 (Solo Ads Seller #18). Entry last modified 23 November 2023. If you see anything wrong with this listing, or you are the solo ads seller and want to add additional information, check out our add/update listings page for our contact details.